Are you content of yourself?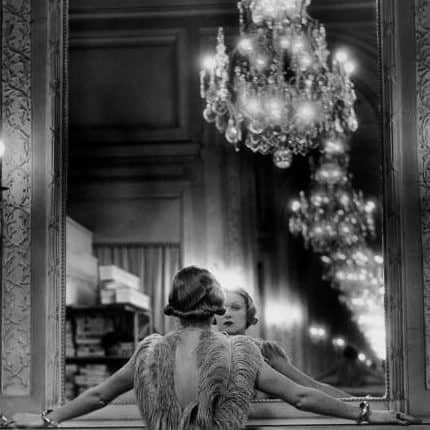 Learn to love yourself?
Am I enough for myself? Or am I enough for the family? Or anyone?
I don't know about guys but as a girl after a certain age, we get insecurities on every relatable topic.
Someday I find myself criticizing myself more than I deserve and end up feeling intensely low to the ground. It crushes me every bit of positive thought which eventually leads to depression.
Is it the age effect or its that you are not content with what you have?
A study has proven that depression kicks in twice in women than in a man. But we are not here to talk about depression, it's only the after effect. The main topic is how much content are you for yourself.
People start respecting you when you respect yourself. As a woman, I feel the first and foremost reason is believing in yourself. As an individual, you should at least believe in yourself. When you know that you could be able to do something without being assisted or judged, believe in that. If you are not going to believe in yourself don't expect somebody else to do so. Start believing and see the wonders.
The second,
Speak for yourself.
I was in my first job, I was foreign to the word "racism" and its effect, but never have I imagined that the discrimination still exists.
At first, it all seemed funny for their childish mentality, but gradually it grew into something that was not at all tolerable, at least for me. Have you ever imagined how many reasons can a person point out for the sake of racism, can you? Well, I can, when you are targeted for something so inhuman it's for who you are in whole. What you eat, the way you eat, where you eat, with whom you eat, every possible question related to it.
I was a coward to not act anything and keep shut. This is the hardest regret I will engrave in my heart till I stop breathing. Have I spoke up for myself, everything would have been different.
I would not have any regret. Speaking for yourself when needed is a brave act to let those people know that you won't tolerate the shit they are about to puke out.
There are numerous points but keeping it short and brief is cool. Less boring perhaps.
The last point I wanted to let you know is where ever you are, whatever job you do, how much busy your schedules are, taking care of yourself is a priority.
Go read a good book, eat good food, listen to good music, taking a long hot bath is some from many ways to treat yourself.
Don't mess yourself up for anyone. Taking care of yourself is a therapy you are giving to yourself.
Why cry over a short relationship which never meant to happen, don't feel disappointed when you can't make things happen your way.
Initially, whatever happens, it happens for a reason. Give yourself a break when things don't work out. Breath. Store energy. Start again.
As a saying goes,
Life is short to be unhappy.
Feeling content with yourself is not realized by many as overcoming the complications of insecurity, low esteem, lack of confidence, the list goes on, is undoubtedly hard but if you dare to live differently than its worth a try.