A beautiful incidence Smackdown!
June 6, 2018

Posted by:

Rahul Karn

Category:

Agile

Leadership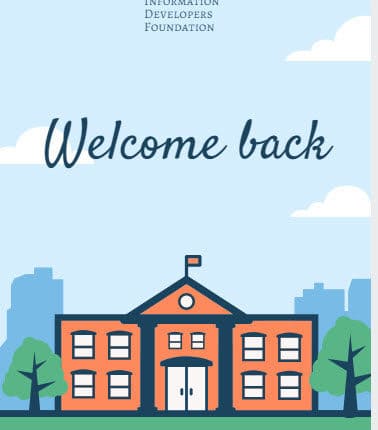 Recently I went through an incidence that happened for the first time in my career, which left me thinking and reviewing my own efforts to maintain the credibility of Information developers Foundation.
It all started when I was giving training on the Certified Agile Technical communicator program.
A message from one of the participant appeared as a major blow to my confidence, I had on me.
Yes, it was frustrating for me because she wanted a refund as the session was not moving in the direction as per her expectation.
"Hi Rahul, I didn't find the session as per my expectation, hence decided not to go forward with it. How do I get my refund?"
I advised her to apply for a refund from our ticketing partner, and she did it.
On the backstage, it was time for me to analyze what went wrong.
I had my seniors as participants in the CATC program that boosted my morale up. But that was not enough to stop me thinking about the message I received.
I reviewed the efforts that I had put in, before giving the training. For a three hour class, I had worked for more than thirty hours.
I had collected all the necessary information through different means, to pass it on to the participants who had invested their time and money for this particular course.
After the office hours, I devoted my personal time to prepare and develop a course that could do justice to the training I am offering.
I had sleepless nights because teaching is not just a profession for me, it's my passion. Having a kid at home who knows that his father's time after the office is just for him, can't let you work while he is awake.
My dedication, determination, devotion towards my passion all seemed to appear having loopholes.
How it happened that the session didn't meet the expectations? I was a little bit demotivated.
Look at the bright side now.
Our ticketing partner took one day to initiate the refund.
On the first day, she had dropped the session after half an hour. Then she decided to give us a chance and attended the whole session on the second day thinking that she won't get the refund.
And, to my surprise, she was the one enjoying the most.
Yes, that participant found the session interesting and wanted to continue for the third day as well!
Believe me, she was one of the active and interactive participants in the following session.
It gave me a lesson, that though the journey seems tough at the beginning, at the end, hard work pays.
She gave her honest feedback to us, and it has given me the confidence to come up with a more improved, and better version for the next session of CATC commencing from 6th July 2018.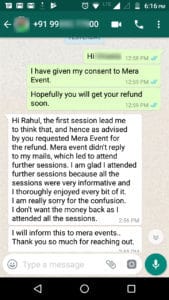 I am happy to see the support of our community in our endeavor to save our society and strengthen it as a unit.
We are definitely being chased by few individuals who try to tarnish our image and malign our figure on social media, but the welfare of technical communicators society is more important for us than to waste our time proving them what we are.
We are going to launch more such engaging sessions and will make it available for seekers at the cost of restaurant bill only.
Do you want to know what we recommend?
Some more appreciation we got. Hurray!!!
Hi Rahul,
Thanks for your mail. It was a nice experience and learning while taking the Certified Agile Technical Communicator program. It gave insights on the Agile Methodology/Scrum framework. It also turned out to be a nice avenue to share our project experiences among participants and taking suggestions from others. Thanks for the course.
Lalitha Janakiraman
Thanks and regards
Lalitha
………..
Anu Singh It was a good session, and very insightful from a TC perspective. Thank you for planning this training and sharing your knowledge with us, Rahul!
………………………….
Raghuram
Please post your comments in the comment box.
Stay awesome,
Rahul Karn