5 Killer Content Strategy from Dancing Uncle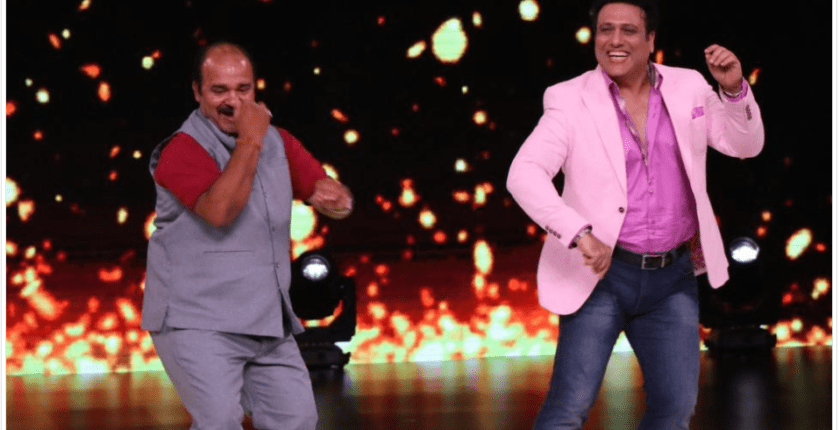 Learn Content Strategy
How one content can change your life- you can learn from the life of dancing uncle.
Repeatedly I kept saying and believing that one original and valuable content can change the fate of any brand. Keep publishing content every day on all the relevant platforms where the attention of your readers is. Currently, it is the social media.- Rahul Karn
Content marketing is undoubtedly a thing to learn, but it is not limited to the content training provided. One can learn from many things being vigilant, just keep your eyes open.
These days the viral sensation "Dancing Uncle" left so many things for us to learn about online marketing that applies to content marketing as well.
Let's analyze the content strategy and how we can apply it to market the content.
1.Google page one is not everything
Never bother about how Google ranks you. Stop constantly struggling to be on the top in the search results.
Focus on making group of loyal customer base and serve them.
Let's correlate it with the example of Mr. Sanjeev Srivastava the Dancing uncle. He never ever thought before dancing that his dancing will become viral.
He danced the way he is doing it from the beginning.
That is the originality of content without the pressure of being on the top.
He tapped his own audience who liked the dance form of 90's era.
While doing content marketing identify the audience for whom you have written the content.
A film actor is not going to read the medical journal, then why to bother about the irrelevant traffic.
Tap your own audience and advertise there. It will get you more returns.
Enjoy your writing, and it will reflect in your content.
Still, many businesses are not online but they are doing great, make your loyal audience, customers, readers solve their problem listen to them. They will read you, buy your product even if you are not on the first page of google.
You may take an example from this post.
2.Consistency
To reach the top is easy, but to remain there is a difficult task. Consistency is the thing that helps you stay at the top.
After a video became hit, Dancing uncle didn't stop. He kept posting his videos regularly on social media.
He opened his own Twitter account to reach his audience and continuously posted new dance video.
Many blogs start with a bang but after few months or years slowly frequency of posting decline and finally owner abandon the blog.
Consistency is the key.
Content also needs the same strategy not only in writing but also in distributing the content. Explore and discover maximum platforms you can, where your audience lands on. Post your content regularly on different relevant sites.
It will not let the audience forget you and increase your trust factor.
Keep updating your posts it will add newness to the content.
3.Pick the best opportunity
As a content writer, you have the options to cash your content but choosing the best opens new door for you.
The right platform can give you multiple benefits than to post your content on irrelevant platforms, where your content can be treated as garbage.
Take a look at our example 'Dancing Uncle' now.
He had lots of offer but he chose "Dus ka Dum", a show with a superstar Salman Khan and Madhuri Dixit's Reality show.
It gave him a bigger audience that included show viewers, Salman's fans, Madhuri's fans, dance lovers, and of course a way to reach every household just by doing one show.
He meets with the chief minister of his state, handshake with Sunil Shetty, and shake his leg with his role model Govinda.
He knocked every door by giving interviews in a newspaper. That was his strategy.
Choosing the best increases your visibility with least effort.
4.Distribution
One of the most important factor is the perfect distribution of content.
A bad content distribution strategy is just like displaying your act on a stage with no audience.- Rahul Karn
Referring to our example we can see that Dabbu uncle can be seen on any platform.
He has not restricted his advertisement to only a few platforms. Whether you open Facebook, YouTube, Television, Newspaper, Twitter, Instagram, News portals, WhatsApp or any other media, he is there.
Proper distribution can give you more than the desired result.
Dancing uncle got the attention of celebrities, media house, met the Bollywood stars and also his idol Govinda. Proper distribution was the key that made him a viral sensation overnight.
Let your content reach the scattered audience through all the possible means.
5.Patience
Another important factor is patience.
Our 'Star' waited for 36 years and he got what he didn't even dream of. Have patience and keep yourself motivated.
Focus on writing one great piece of content and share it, you never know it may be that one piece.
Writing viral content is not a magic but outcome of learning, experience, and experiments of years.
Excellent content with proper timing and a good distribution channel will definitely pay you. Don't step back if you feel not getting the desired result. Keep up your work patiently with quality retention and the result will reflect on the long run.
Grab the Gyan from Dancing Uncle and other industry stalwart and wait to see your great piece of content going viral.
Your opinion matters, post your comments what you learn from our favorite uncle.
You may be also interested to know what CEO of Commit taught in few minutes. A handpicked post for you.