Success Stories
Some of our alumni
Sonam Prakash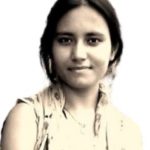 Sonam was in customer support department when his cousin who is a technical writer in Bangalore suggested her to Join InfoDev. She was placed in Fiserv after completion of her technical writing course from InfoDev. Currently, she is working as a Bravura Solutions.
Rahul is a unique personality in today's age. I was introduced to him through my cousin and then met him through his Meetup of Information Developers Foundation. He's simply one of the most inspiring people around. His vast knowledge and expertise is so commendable. His training style is very personable and supportive.
His selfless approach to help people, especially those preparing for certifications like technical writing, content marketing or blogging, is simply incomparable. His apt usage of social forums like Facebook and LinkedIn to connect with people and help them whether it makes a business sense or not – is superb. I am really thankful to Rahul for all his help and motivation during my training for technical writing. He is, of course, the "go-to" person for any such preparation (or beyond, perhaps). Very soon I will enroll for his advanced training.
He is the Best at what he does.
Sonam Prakash
Bravura Solutions
Anuradha Malhotra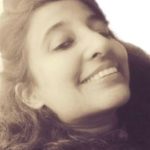 Anuradha, an accomplished content writer was desperately looking to switch and take her career to the next level by learning technical writing. After lots of researches and references, she decided to join the Information Developers Foundation technical writing training program in Delhi.
Read her experience. Originally written on InfoDev Technical writing mentor Rahul Karn LinkedIn profile.
When I joined Apradocs (old name of Information Developers Foundation), I had an intuition that I have reached at the right place and under the right person. Rahul Sir, as my mentor for Technical Documentation, taught me all the fundamentals that are required to become a technical expert. Having worked as Senior Technical Specialist for 8 years, he has an extensive industry knowledge. I appreciate his way of teaching that was quite interactive and gave me a first-hand experience of what and how a Technical Writer works. From knowing nothing about technical documentation, I had, in three months, acquired extensive knowledge. It was due to his brilliant teaching techniques that I got placed in a good MNC. In fact, almost all his students have got good job placements somewhere or the other. I am thankful to him for all his guidance and hope that he will continue igniting the paths of students as he lighted mine.
Anuradha Malhotra
Cognizant
Preeti Kumari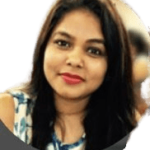 Preeti is a technical writer at Bangalore working with Progress Software. Before joining InfoDev she was a senior executive with HCL. Preeti testimonial from LinkedIn.
Rahul Karn has been a very helpful and approachable mentor to me. His knowledge and experience in technical communication and IT industry have helped me a lot in achieving my career goals. He keeps himself abreast of the emerging market trends and technologies in the technical writing domain. He is also a great human being and a good friend!
Preeti Kumari
Progress Software
Chandrima Deb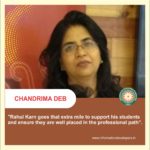 Neha Pandey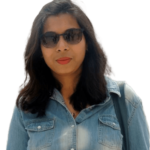 My husband Hemant Mishra who is also a Senior Technical writer suggested me to join the course from Rahul Karn. My engineering background helps me to grasp the concepts fast.
Due to live tutoring concept, I was able to do this technical writing training from Bangalore and never miss a class. I was able to take the class even I was traveling or during family get-togethers from any device.
Today I'm working as a technical writer with Dataresolve Technologies, Bangalore. All credit to Information Developers Foundation.
Do not miss the content charcha (Webinar), blog posts, and videos of Rahul.
Neha Pandey
Dataresolve Technologies
Navtej Dhillon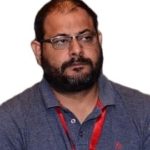 Navtaj a hotelier and content writer was a bit apprehensive before joining a technical writing course because of his non-technical background. His hard work and ability to grasp the concept make his superstar technical writer. He is working with Bakerhill Solutions.
Rahul is an excellent mentor and friend. You can call him any time for any issues be it personal or professional. Even I have visited his residence to have a cup of tea with him. He is not money minded he assures his every student do well and get a decent career.
Wish him and InfoDev all the luck. Undoubtedly to learn technical writing Information Developers Foundation is the best institute for technical writers.
Navtej Dhillon
Bakerhill Solutions
Prashant Negi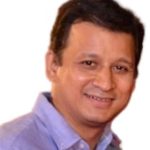 Before joining NXP Semiconductor Prashant was working as a Software tester with Capgemini. After a writing lot of developer guides, he start enjoying it and to sharpen his skill he join Information Developers Foundation. He successfully transitioned from software testing to software writing.
Rahul has been a great mentor and teacher to me. He has a goodall round knowledge of Technical writing concepts. I had thepleasure of getting taught by him and his immense knowledge andthe keen eye for all the concepts is immaculate.
Prashant Negi
NXP Semiconductor
Sumit Batra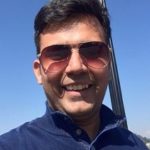 Sumit was a software developer before he realised his passion is not software programming but software writing and then he chose to join Information Developers Foundation to pursue his dream, and today he is working with GlobalLogic, Gurgaon.
Rahul has always been a great mentor which have helped me realize my true potential resulting in my growth over the years.
Deblina Gorai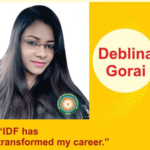 After my sabbatical, I was not inclined to join customer delight team and I was looking for high paying career in writing.  My sister who is a technical writer suggested me to join Information Developers Foundation and reboot my career and rest is history now.
The best part was this training was Live online tutoring and support of Rahul just on a phone call or WhatsApp.
Rahul Karn is the consummate technical writing professional. He has a profound knowledge of content strategies and, even more important, he's not the typical consultant who gives you only theoretical advice. His advice is practical and effective. He is a complete mentor. He transformed my and my sister life completely. Wish him all the luck. Keep it doing Rahul every day.
Simmi Srivastava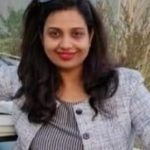 Simmi was a computer science lecturer before going for the sabbatical. She joins Information Developers Foundation to re-boot her career. She got her first placement with NXP Semiconductor.
Rahul is doing a fabulous job as a mentor. He doesn't support only his student but to the entire community of technical communication. His blogs, videos, job portal, webinars, complete website a great source of learning.
Simmi Srivastava
NXP Semiconductor
Vikash Kumar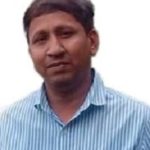 Before joining as a Sr. Content Strategist, Vikash was working as a journalist.
His testimonials from LinkedIn.
Rahul Karn knows his subject well. He has very good command over his subject and the best part is that he knows how to deliver the knowledge. In addition to that, he is approachable and ready to help you anytime.
Vikash Kumar
Virtual Employee Private Limited
Rinni Mahajan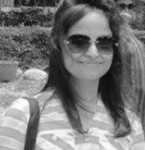 Rinni was working as a technical writer before joining InfoDev. Her goal was to upskill her technical writing skill.
Rahul is a great mentor, friend, and guide. He is the most humble person i had ever met. His skills and finesse always fascinates me and motivates me to strike harder and perform even better. He is a bag of knowledge, a perfect luminary and a right mentor for freshers. His teaching style and positive attitude had helped me overcome work related obstacles. I feel motivated talking to Rahul. The sheer dedication he shows while mentoring has no words. In short he is the best and is definitely a valuable asset for any organization.