ACCELERATE YOUR CAREER THROUGH THE POWER OF COMMUNITY
Best professional courses for your future
Cutting-edge content strategies, latest content marketing news, agile hacks and a lot more - published on our blog several times a month. Take your career to the next level with these actionable posts. Check out what's new...
High-quality resources created by experts to make you a better Content Scientist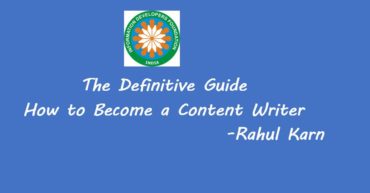 The Definitive Guide: How to Become a Content Writer
How to Become a Content Writer? WHY DID WE WRITE THIS GUIDE? Become a content writer- This is a landmark and comprehensive guide for the professionals and students who want to start career as a content writer. From being a student who was knocking the door of every institute in Bangalore to become a successful […]
Are you content of yourself?
 Learn to love yourself? Am I enough for myself? Or am I enough for the family? Or anyone? I don't know about guys but as a girl after a certain age, we get insecurities on every relatable topic. Someday I find myself criticizing myself more than I deserve and end up feeling intensely low to […]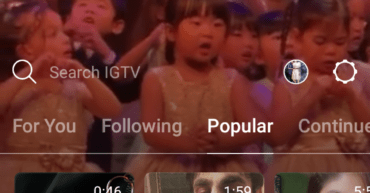 Instagram TV Handbook
Instagram TV  (IGTV)- New entrant with a bang Instagram TV  (IGTV)- New entrant with a bang. Yes, I mean it- Rahul Karn Gone are the days when to watch the videos we had Television, after evolution we had access to videos on desktop and laptop. But the new generation is ahead of these means […]
IDF Professional Success Journey
Manjunath VR
Avago
Me and Rahul were stationed at Atos Origin for Documentation by Commit Technologies. During my association with Rahul, I have found him to be thoroughly professional, innovative, and add significant value to any assignment/projects he has been associated with. I rate him for his problem solving skills and ability to explore multidimensional views. What is very noticeable about Rahul and hasnot changed, is his enthusiasm, unconditional commitment to the task assigned, a go-getter attitude and above all, a great team player.
Prashant Negi
NXP
Rahul has been a great mentor and teacher to me. He has a good all round knowledge of Technical writing concepts. I had the pleasure of getting taught by him and his immense knowledge and the keen eye for all the concepts is immaculate.
Anuradha Malhotra
SaasFocus
When I joined Apradocs, I had an intuition that I have reached at the right place and under the right person. Rahul Sir, as my mentor for Technical Documentation, taught me all the fundamentals that are required to become a technical expert. Having worked as Senior Technical Specialist for 8 years, he has an extensive industry knowledge. I appreciate his way of teaching that was quite interactive and gave me a first hand experience of what and how a Technical Writer works. From knowing nothing about technical documentation, I had, in three months, acquired extensive knowledge. It was due to his brilliant teaching techniques that I got placed in a good MNC. In fact, almost all his students have got good job placements somewhere or the other. I am thankful to him for all his guidance and hope that he will continue igniting the paths of students as he lighted mine.
Sumit Batra
GlobalLogic
Rahul has always been a great mentor which have helped me realize my true potential resulting in my growth over the years.
Pankaj Madan
Rahul is a great teacher and mentor. He taught technical writing in a very easy to understand manner. His focus on aligning his teaching with industry is unwavering.
Rinni Mahajan
Interra Systems
Rahul is a great mentor, friend, and guide. He is the most humble person i had ever met. His skills and finesse always fascinates me and motivates me to strike harder and perform even better. He is a bag of knowledge, a perfect luminary and a right mentor for freshers. His teaching style and positive attitude had helped me overcome work related obstacles. I feel motivated talking to Rahul. The sheer dedication he shows while mentoring has no words. In short he is the best and is definitely a valuable asset for any organization.
Our Alumni Thrive