Stay Relevant
We Help Writers by Keeping Up with Technology
Learn the ways most IDF alumni are making a full-time living off their work and how you can follow in their footsteps.
The Best Writing Course for your Future
Top Professional Blogs
IDF recommend Beginners to read all the post.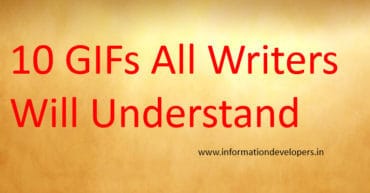 10 GIFs All Writers Will Understand
GIFs for writers The two most engaging power of author are to make new things usable and familiar things new. Being a corporate writer we thoroughly enjoy our work with taking everyday challenges in stride. Whether it is information gathering, review process, client feedback, meeting deadline and our colleague's attitude. Our passion and flair for […]
Content Development Process
A well-approved saying is- content is the King, and to be a king content should have the quality of King to rule by and a well-planned flow, researched, and depth content to impact the masses across the globe. In this post, you will learn in detail about the content development process which will help you to organize […]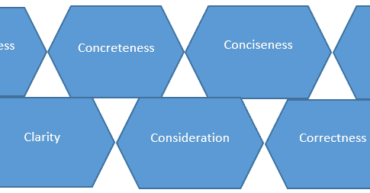 Unraveling secrets of good communication
7 C's of Effective Communication Today effective communication and communication gap is one of the major challenges every business is facing and things become worse if the team is distributed across the globe. Come let us see the importance and how we can improvise it in detail in this blog post unraveling secrets of good […]
Insights & Ideas
Events and Conclave
We host events and Conclave across India. We enable our community by hosting annual conclave and regular events across India.
Read trending content
Read and share the latest content about communication world. You can read and contribute as a guest blogger in InfoDevMag.
IDF Professional Success Journey
Manjunath VR
Avago
Me and Rahul were stationed at Atos Origin for Documentation by Commit Technologies. During my association with Rahul, I have found him to be thoroughly professional, innovative, and add significant value to any assignment/projects he has been associated with. I rate him for his problem solving skills and ability to explore multidimensional views. What is very noticeable about Rahul and hasnot changed, is his enthusiasm, unconditional commitment to the task assigned, a go-getter attitude and above all, a great team player.
Prashant Negi
NXP
Rahul has been a great mentor and teacher to me. He has a good all round knowledge of Technical writing concepts. I had the pleasure of getting taught by him and his immense knowledge and the keen eye for all the concepts is immaculate.
Anuradha Malhotra
SaasFocus
When I joined Apradocs, I had an intuition that I have reached at the right place and under the right person. Rahul Sir, as my mentor for Technical Documentation, taught me all the fundamentals that are required to become a technical expert. Having worked as Senior Technical Specialist for 8 years, he has an extensive industry knowledge. I appreciate his way of teaching that was quite interactive and gave me a first hand experience of what and how a Technical Writer works. From knowing nothing about technical documentation, I had, in three months, acquired extensive knowledge. It was due to his brilliant teaching techniques that I got placed in a good MNC. In fact, almost all his students have got good job placements somewhere or the other. I am thankful to him for all his guidance and hope that he will continue igniting the paths of students as he lighted mine.
Sumit Batra
GlobalLogic
Rahul has always been a great mentor which have helped me realize my true potential resulting in my growth over the years.
Pankaj Madan
Rahul is a great teacher and mentor. He taught technical writing in a very easy to understand manner. His focus on aligning his teaching with industry is unwavering.
Rinni Mahajan
Interra Systems
Rahul is a great mentor, friend, and guide. He is the most humble person i had ever met. His skills and finesse always fascinates me and motivates me to strike harder and perform even better. He is a bag of knowledge, a perfect luminary and a right mentor for freshers. His teaching style and positive attitude had helped me overcome work related obstacles. I feel motivated talking to Rahul. The sheer dedication he shows while mentoring has no words. In short he is the best and is definitely a valuable asset for any organization.
Our Alumni Thrive