Be a better
Modern Technical Writer
Courses to suit both beginners and seasoned professionals
Learn RoboHelp-19 in just INR 500…
Step-By-Step Corporate Readiness Courses for You to Start Your Career with Industry-Recognized Certificates
From our Blog
High-quality resources created by experts to make you a better Content Strategist.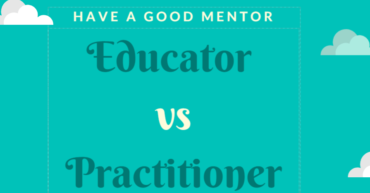 Realization of a Mentor: Educator Vs Practitioner
Startup Guru/ Entrepreneur mentor/ Growth Hacker and many more fancy titles attract my attention when I was trying to find a business mentor for Information Developers Foundation. When I dig deep, unfortunately, I found most of them has practically no experience in running own venture so It was difficult for me to consider them as […]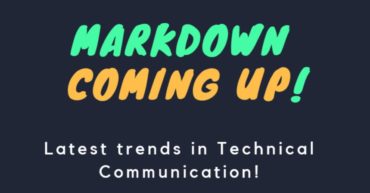 MARKDOWN: The Next Big Thing in Technical Writing
WHAT IS MARKDOWN? In India Markdown entered in the life of technical writers quite recently precisely after startup culture. Also, the popularity of GitHub and Stack Overflow add to its boom. Still, job opening with Markup requirement is less, but Information Developers Foundation decided to give it space in our next generation Technical Communication Curriculum. […]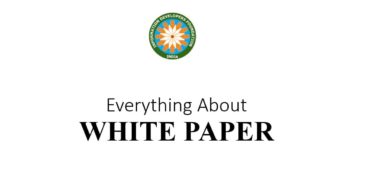 21 Hacks to Write Ridiculously Good White Paper
 Step-by-Step Guide for writing White Paper This is a complete guide to enable technical writers to write a white paper that serves its purpose completely.  it can be used by the content writer, freelancer, businesses and entrepreneurs to develop a whitepaper to exhibit their authority and persuade readers in favor of their sale goals. This […]
Manjunath VR
Avago
Me and Rahul were stationed at Atos Origin for Documentation by Commit Technologies. During my association with Rahul, I have found him to be thoroughly professional, innovative, and add significant value to any assignment/projects he has been associated with. I rate him for his problem solving skills and ability to explore multidimensional views. What is very noticeable about Rahul and hasnot changed, is his enthusiasm, unconditional commitment to the task assigned, a go-getter attitude and above all, a great team player.
Prashant Negi
NXP
Rahul has been a great mentor and teacher to me. He has a good all round knowledge of Technical writing concepts. I had the pleasure of getting taught by him and his immense knowledge and the keen eye for all the concepts is immaculate.
Anuradha Malhotra
SaasFocus
When I joined Apradocs, I had an intuition that I have reached at the right place and under the right person. Rahul Sir, as my mentor for Technical Documentation, taught me all the fundamentals that are required to become a technical expert. Having worked as Senior Technical Specialist for 8 years, he has an extensive industry knowledge. I appreciate his way of teaching that was quite interactive and gave me a first hand experience of what and how a Technical Writer works. From knowing nothing about technical documentation, I had, in three months, acquired extensive knowledge. It was due to his brilliant teaching techniques that I got placed in a good MNC. In fact, almost all his students have got good job placements somewhere or the other. I am thankful to him for all his guidance and hope that he will continue igniting the paths of students as he lighted mine.
Sumit Batra
GlobalLogic
Rahul has always been a great mentor which have helped me realize my true potential resulting in my growth over the years.
Pankaj Madan
Rahul is a great teacher and mentor. He taught technical writing in a very easy to understand manner. His focus on aligning his teaching with industry is unwavering.
Rinni Mahajan
Interra Systems
Rahul is a great mentor, friend, and guide. He is the most humble person i had ever met. His skills and finesse always fascinates me and motivates me to strike harder and perform even better. He is a bag of knowledge, a perfect luminary and a right mentor for freshers. His teaching style and positive attitude had helped me overcome work related obstacles. I feel motivated talking to Rahul. The sheer dedication he shows while mentoring has no words. In short he is the best and is definitely a valuable asset for any organization.
Ready to start learning? Just follow the 4 steps below…
The content that 11032+ followers rave about
Man Behind Information Developers Foundation- Rahul Karn
Hey Information Developers,
Welcome to the award-winning community! I'm Rahul Karn, a professional writer from New Delhi, India.
I started writing as a passion, then it became my full-time career and I worked with the finest organizations for more than 15+ years in different domain and capacity.
Now IDF is empowering more than 10000+ readers globally by helping them to learn, grow, make a career, and money from my experiences as well as experiences of the community.
Here at Information Developers, I write about Starting & managing a blog, Content Marketing, Social Media, Technical Writing, and Freelance writing.
You can read more about InfoDev on the "About" page.
Our Alumni Thrive