7 useful tools for content creation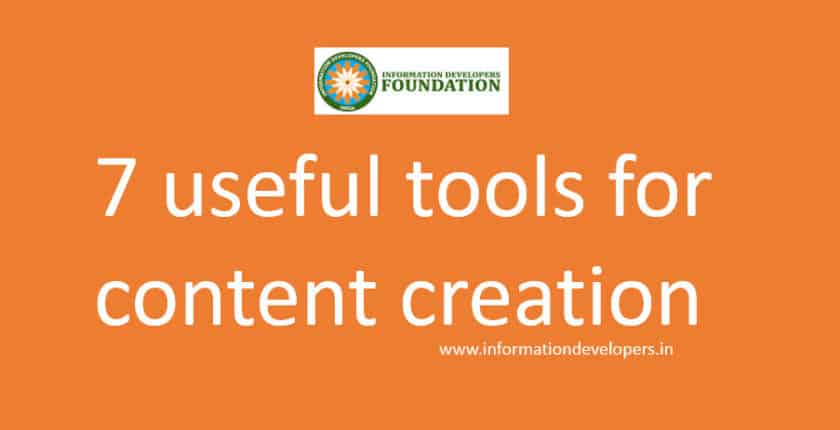 Useful tools for content writers
If you are a content writer, you know very well that it is not the easiest job in this world. Some even say that being a content writer is a little to hassle a job. Well, screw them!
The only reason they are unaware of this profession's delicacy is due to their lack of knowledge. Most of the writer hates writing. They complain about the amount of time they have to spend on their keyboard.
My approach is, if you don't like the keyboard, simply opt out of it. Try the text to speech option for your convenience. It will not only help you get those articles done faster but will also help with your verbal-linguistic skills.
Since typing is one of the most underrated jobs in this world, I have dedicated this post solely to the different ways of automating content writing. So without any further delay, let us start with the most promising way for you to create those contents hands-free.
Google docs Voice typing:
Google is a great tool for you to use and you most probably already know it. But what you don't know is the fact that it can also be used in creating classic content. Google docs Voice typing is one of the most effective ways of creating fast and error-free content.
The best part about automated writing is that it saves your time. It will also contribute quite a lot to your verbal approach. And the speed of improvisation and then delivery will also be improved with an automated speech to text option.
Grammarly:
Paying for a writer is already too much but for editors? If you have the same notion in mind then here is the perfect solution for you.
Grammarly, the magic proofreading app will not only make your text look good but it will also improve it with suggestions. Although the tool is free to use, the additional features are paid and nonetheless, completely worth it.
Grammarly is a magic app that can make you have a decent approach to your writing grip. It will chuck those minor errors, those punctuation errors and of course the plagiarism. Grammarly is one of the most popular tools in the industry and since there is a quick learning approach to it, it will never go obsolete.
Hemmingway App:
If you are a blogger or a content writer, then it is very much necessary for you to maintain the readability.
While some of us might not see it, there are editors who can. But then again, they will not be doing it for free. With Hemmingway app, you will not be needing those editors who charge more than the article itself.
Hemmingway App will make you see those minor issues and also those things that can be bad for the SEO score. With Hemmingway editor, you can almost have anything and everything there is to see in your article to hike to perfection. If you haven't tried it, try it at once.
Yoast SEO:
There are two questions that come with it. Why WordPress and how WordPress. SEO is important if you are working online. And if it is SEO, there is no doubt that WordPress is the best.
The Yoast SEO is a very reliable tool for you to check the SEO score.
The biggest reason why this tool is famous? Well, it will go through every inch of the article and make sure that you haven't missed anything. If you prefer some other platform for blogging, try WordPress. It has everything for you to learn and understand.
Articoolo:
While there are not many options available for you to rewrite an article, the Articoolo app is a very genuine app for you to use. Articoolo searches through hundreds of websites and finds the potential sites for you to write. Wait, you don't write it, they do it for you.
Articoolo is not a free tool but it is relatively cheaper than the average content writer for the quality. The write-up adds no plagiarism and the quality is also fair. The only question that remains now is what's stopping you from trying it?
Copyscape:
Perhaps the best plagiarism checker in the world. Copyscape premium is unparallel to any plag checker. The potential of this tool is actually very high as it goes through each and every line. The algorithm is good and it will even search the PDFs uploaded on the internet. No way to fool you now.
Copyscape is not a free tool. But then again, most of the other reliable tools are not as well. Turnitin, Grammarly, and SmallSEOtools are also good. But nothing compares with the quality of Copyscape. Trusted by many genuine posters, it is, by all means, the king of plagiarism checker.
Conclusion:
So, that's about it. In this post we discussed how you can make your writing content writing process hassle free and effective by automating the process by using almost free tools for content writers.
We hope you have liked this article of automating writing with tools and internet If you think that this article is good and helpful, give it a share.
The comment box is for sharing suggestions so, you can give us a feedback if we have missed something. Thank you for reading.