How to create Animated GIFs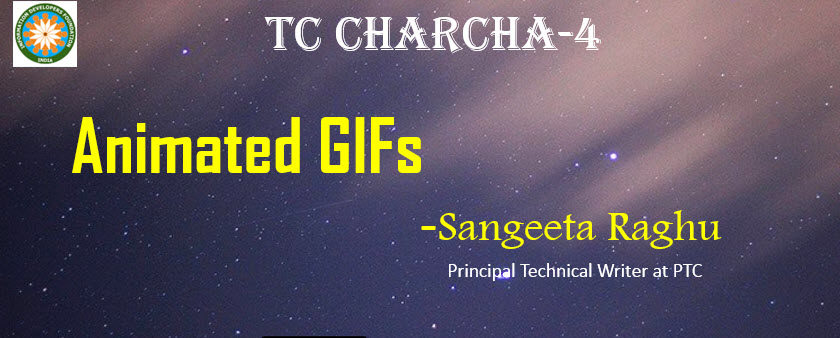 Animated GiFs- Latest trend in visual communication
Animated GIFs is latest trends among next-gen professionals for visual communication. LinkedIn partner with Tenor to add GIFs to messaging. Use of GIFs on your blog more shareable on the other hand it can be used in the technical document to make complex idea simpler.
It can also use for internal communication like (sharing a process to reproduce bug/issue by a tester to a developer)
You must use in the right place in the right place overuse of it can dilute the purpose of your technical documentation.
Information Developers Foundation is committed to keeping you updated on the latest and in-demand skill. This Webinar is just a step toward it.
You can subscribe to our website if you do not want to miss any of our action.
How and Why to create Animated GIFs?
This post is a recording of the TC Charcha (webinar) hosted by Information Developers Foundation on 24th March 2018.
Our esteemed guest of the night Sangeeta Raghu presented a very informative and engaging webinar on the Animated GIFs with a demo.
Highlights:
What Are Animated GIFs?
Why use it?
Advantages GIFs
Where to Use it
What Tools to Use?
Best Practices
Where To Start?
Examples
You can watch the video but you will miss the enjoyment of live interaction what we experienced.
Hope to see you in our next Content Charcha on API Masterclass by Pema Sherpa on 28th April 2018. Register Now.