21 Best Technical Writing Institutes, India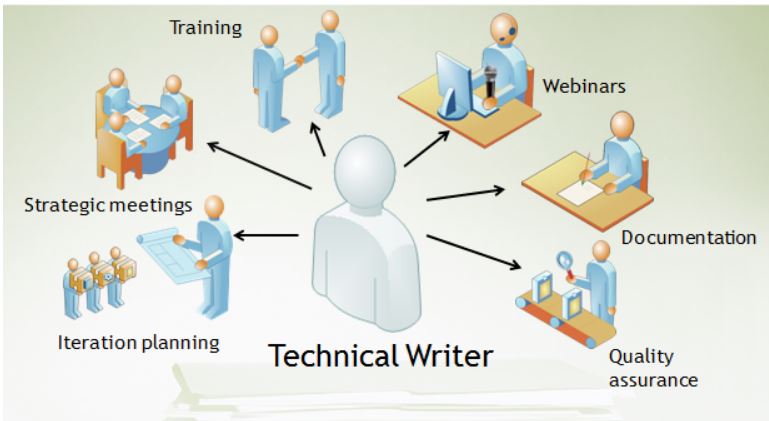 21 Best Technical writing Institutes in India
If you are planning to take a technical writing course and want to compare technical writing institutes. this list will help you.
We have listed it city wise.
Information Developers is the only institute which provides training in all the city and is a clear winner.
We strongly recommend you to know the mentor credibility and the syllabus before joining any course. Download the syllabus of all the national and international institute, read famous blogs and figure out what you have to learn.
Before joining talk to the mentor and clarify how and what will be the outcome of the course.
Technical writing course provider in India
#1 Highly recommended Institute is Information Developers Foundation
Due to excellent placement, latest syllabus and different type, of course, this institute is awarded as the best institute.
You can see the complete course details.
Technical writing Institute- Mumbai
ibruk.in-  Very old and reliable technical writing institute in Mumbai.
k3infotech
Technical writing Institute in Bangalore
TWB (Bangalore)- Pioneer in technical writing training in Bangalore.
Triumph India
Yorke communications
Write-concept
Informationmapping
Blue Dots Consultancy
Technopointindia
Winprotech
Technokraftindia
Technical writing Institute in Hyderabad
Tech total systems (Hyderabad)- One of the oldest and famous technical writing institutes in Hyderabad. They also provide training in Bangalore.
Confai
Aerotechtps- Consider this institute if the aerospace domain is your choice.
Technical writing Institute in Pune
Technowrites (Pune)- One of the oldest technical writing institute in Pune. Worth exploring before taking a decision.
Metapercept – Now they are into software development and consultancy.
Technical writing Institute- Chennai
The Techscribes
K buffer
Icontechinfo
Integwrite
Now, it is your turn to take action see the complete syllabus of Information Developers Foundation. We are not limited by boundaries we are derived from the latest technologies.
Am I missing any Institute? Did you find any information that's incorrect or obsolete? Please help me to keep this page useful and up to date with your valuable comment.
Over time, we will add more.
If you are in confusion to join which institute you can call us on 7840841999. We can recommend you as per your requirement.
We do not endorse any institute.
Contact Us if you want to pursue writing as a full-time career or want to do it for passive income.
NOTE: We do not endorse any of the institutes.