Technical writing to Blogging
January 9, 2018

Posted by:

Rahul Karn

Category:

Blogging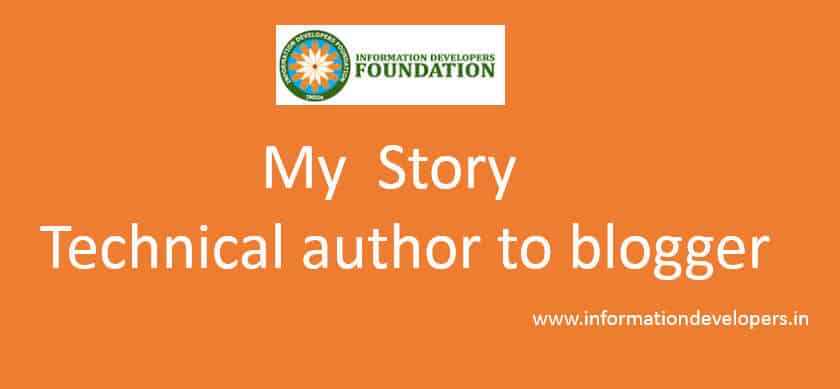 How to write a blog?
How to write a blog? How to become a blogger? This is the first question that comes to mind while starting a blog. Here I am sharing my blogging experience and journey.
I was never a blogger until I met Devarshi Dubey, UI designer, my colleague while working in Cognilytics, Gurgaon.
He was an enthusiast, a creative person ready to dive into the different arena, positively absorbing suggestions to experiment with new things.
He was a blogger and used to write about motorcycles on Moto Rivista. We were a small team and so our interaction had crossed the boundaries of being just formal colleagues, we were more like friends.
At that time he was creating a website wherein one can play movies online or can download it. I also used to give inputs in his idea and my suggestions were well apprehended by the team.
Later I also participated in the brainstorming of what a website should look like, what right elements should be there. Everything was going smoothly when one day he asked me, "why don't you write blogs?".
I was already a technical writer but writing blogs never came into my mind. I wondered who would read me but, everyone encouraged me and I started to write.
My blog on Adobe RoboHelp got an overwhelming response. I was enthralled and the writing instinct triggered me. Traffic of my blog was increasing, and so was my enthusiasm.I was not aware I can earn from the blog or how to monetize the blog?
Simultaneously, I was learning to make a website and experimenting with it. I learnt Google analytics, google ad world, SEO, social media marketing etc.
My blog was on Alltop list. I was growing day by day with my experiences by now I was aware of Google Adsense and I implemented it. It was a blunder I realized when one day I got a mail from google that my blog was blacklisted because of some unauthorized clicks on Adsense links.
It was a big breaker on my success path but, I held myself, and continued to write on the same blog irrespective of this blow.
I was not interested in making money through the blog, by that time I started to enjoy writing so I decided not to stop neither to change the domain although when "dollars earned" reflecting on the blog gave an added motivation.
My intention was to educate out of college students who wanted to learn technical writing but was unaware of the correct direction and most of their questions remain unanswered. And after all, doing this was giving me lot of self-satisfaction.
So, I accepted this incidence as a part of learning and continued to add more skills to my skill set. I converted my setback into breakthrough when in order to remove the blacklist tag I researched a lot and gradually I learnt digital marketing, made my own website and wrote contents,
I became a content writer, content strategist, content marketer, web developer, digital marketer and web designer.
It was in September 2012 when I got a call from  Neha Srivastava. She called me up and asked If I can give her training in technical writing. My blog had rewarded me from my first student, and from the first day of Dussehra, I started as a trainer. I never stopped after that and was well known as a blogger and trainer in the technical writing community. My blog was the first step towards the creation of Information Developers Foundation.
Today also I cannot run google ad on this blog but still whenever I get time I do not forget to scribble for you. Never know I can help someone somewhere.
This was my journey as a blogger, soon I will come up with my experiences as a mentor.
"Blog, but with responsibility, you will be content may be with no extra dollar"- Rahul Karn
How did you experience the evolution of blogs in your personal life? Share your comments below…You can also join our blogging training to learn from Rahul Karn.